In order to help local businesses get their online marketing into shape in the midst of the COVID-19 public health emergency, we have assembled a step-by-step guide entitled "Digital Basics for Small Businesses in the Age of COVID-19."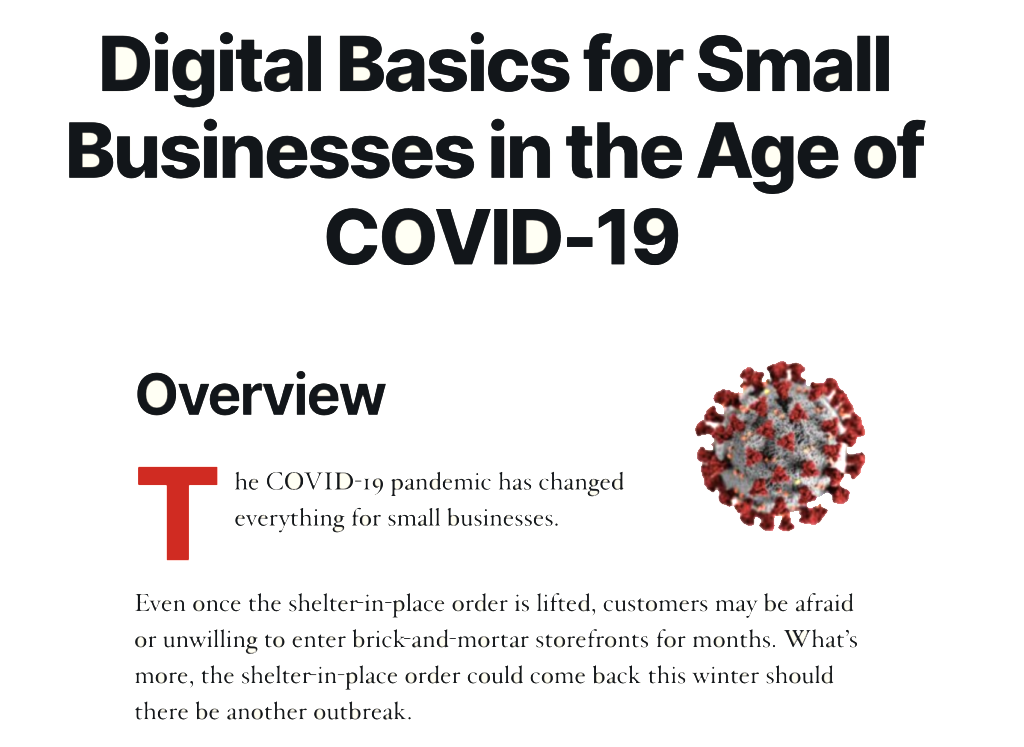 The social distancing policies necessary to fight COVID-19 have taken a toll on San Francisco businesses, and many are anxious to know whether their favorite businesses will remain open in a few months' time.
The guide covers all the necessary steps for businesses to develop their online presence, from creating a website to setting up social media accounts and email newsletters. It also includes information specific to COVID-19 and social distancing, offering guidance on how to adapt to doing business amid public health restrictions.