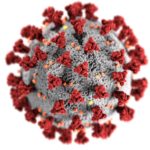 Overview
The COVID-19 pandemic has changed everything for small businesses.
Even once the shelter-in-place order is lifted, customers may be afraid or unwilling to enter brick-and-mortar storefronts for months. What's more, the shelter-in-place order could come back this winter should there be another outbreak.
That means every small business must connect with current and new customers despite physical distancing if they are to survive. The only way to do this is to acquire a tech-first approach to commerce by using digital marketing and retail techniques.
Most small businesses already use Instagram, WordPress, and other digital tools to stay connected to their clients. But now they are more essential than ever.
The Ingleside Merchants Association has compiled this guide to help meet the urgent demand for digital adaptation.
The goal is simple — make it easy for the customer to do business with you. If a customer can't find information about your business online, they'll go elsewhere. Now, more than ever, websites, social media, email, online sales, gift cards, curbside pick-ups and delivery are critical to survival.
Disclaimer: We have recommended some specific services in this guide. Depending on your needs, they may or may not be right for you.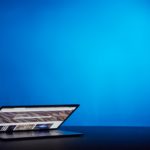 Website
Your business website is your online storefront.
If you don't have a website, your customers won't be able to find your hours, offerings, or contact information, forcing them to rely on Yelp or Google. Making a website for your business is the first step to taking control of your presence on the internet.
Domain Name
The first step to creating a website for your business is to seek and purchase a strong domain name. This should be something simple and identifiable to your business. We recommend Namecheap for easy and affordable domain registration and hosting.
SSL Certificate
Website security is very important. Your goal should be to protect the data of you and your customers' data. Make sure to secure your website from attacks by getting an SSL certificate. Some website builder services such as Squarespace automatically include SSL certificates.
SSL certificates can be purchased through the domain name service providers listed above.
Content Management System
To build your website, you will need to choose a content management system or CMS. WordPress and Squarespace are both popular options. Below is a brief overview of each. Choose carefully.
WordPress
Pros Complete control of website, fully customizable
Cons Technical skill required for optimal setup
Cost The WordPress.org CMS is free to use, but hosting, domain registration and an SSL certificate will cost $70+ per year.
Learn more at WordPress
Squarespace
Pros Intuitive to use and easy to set up.
Cons Limited design options compared to WordPress.
Cost $216+ per year
Learn more at Squarespace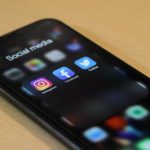 Social Media
Social media marketing works.
Customers can only frequent local businesses if they know that those businesses exist and are excited by what they have to offer. By promoting your business on social media, you will be able to communicate with customers new and old.
There is no one-size-fits-all solution for social media, and it is best to set up many accounts and to try promotions across different social media channels to find out what works for your business. Further, when a customer uses a search engine such as Google, your business's social media accounts will appear, helping them discover you.
At minimum, every business should do the following:
Set up Facebook, Instagram, Twitter and Nextdoor accounts. Use a good user image such as your business logo, and use a compelling background image when applicable. Put the link to your website in the bio section of each of your social media accounts.
Claim your business on Google and Yelp and keep those channels updated with your business' current information.
Social Media Marketing Guides
The complete guide to social media for small business
10 Expert Social Media Tips to Help Your Small Business Succeed
Learn Online Marketing with Google's Digital Garage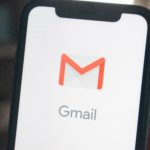 Email Newsletters
While social media is very important and can help you grow your business, email newsletters are the most direct way to stay in contact with your past and present customers. Having both active social media and a regular email newsletter will get your business in the best position to succeed.
How to Begin
First, choose an Email Service Provider like Mailchimp or Constant Contact.
Connect your Email Service Provider to your website and social media channels to collect emails from visitors with a link, signup form, or a pop-up email catcher.
When sending out emails, it is always a good idea to highlight any deals, discounts or sales promotions, and to celebrate and acknowledge holidays and special events.
Pro tip: Be consistent. Send out your email newsletter regularly.
Useful Newsletter Guide
How should your company be using email marketing during the COVID-19 pandemic?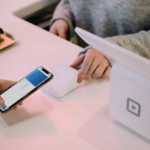 Giftcards
Gift cards are a great offering even when there isn't a global pandemic.
Check with your Point of Service system provider. It may offer gift cards as a feature.
How to Begin
How To Implement A Gift Card Program For Small Business: What You Need To Know & How To Get Started
P.S. Nextdoor now lets businesses add gift card URLs to Nextdoor Business Pages.
COVID-19 Information
The COVID-19 pandemic has changed everything. It's essential that you tell the public how your business operates differently now due to the virus.
Curbside Pick Up
If your business offers curbside pick up, tell your customers the procedure. Having clear instructions that are consistent across all your digital platforms, from your websites to your social media accounts, is crucial to making pick-ups easy for you and your customers.
Health and Safety Measures
Even when businesses shut down temporarily, the need for online marketing remains. Store hours and contact information need to be updated across digital channels, and social media pages have to be updated to let customers know when — or if — their businesses will reopen.
Fundraising
Crowdfunding can be a lifeline for businesses hit by unexpected setbacks, and many businesses are performing crowdfunding campaigns now to get support from their networks of customers and the broader community. You can use crowd-funded money to support your employees that have lost work or for business needs. More information on crowdfunding can be found here:
The Best Fundraising Tips for Small Businesses
Summary
This guide is a living document. Please feel free to contact us with any corrections, suggestions, or comments.
As the COVID-19 public health crisis has shown, digital communication is crucial to business operation and now generating income. If your business is in need of more attention to online marketing, now is the time to establish an effective web presence for your business.
This guide was made possible by a grant from the San Francisco Council of District Merchant Associations.